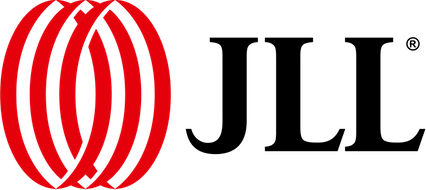 Welder support
Jones Lang LaSalle
Manatí, PR

Permanente
Tiempo completo
The welder support is responsible to assist the welder in all preventative and corrective maintenance for all facility and warehouse equipment. This includes but is not limited to mechanical, electrical, general repair, and site upkeep and appearance.

. Performance of ongoing preventive and repair response work orders on facility mechanical, electrical, plumbing and other installed systems, equipment, and other components.

Perform assigned facility inspections and due diligence efforts, reporting on as-found conditions impacting satisfactory client occupancy and operations.
General interior maintenance – hang pictures, install keyboard trays, repair office furniture systems and repair doors.
Assist the operations team in the maintenance and repair of building and equipment and/or as directed
Moves office furniture, machinery, equipment and other materials as requested
Replace lighting and ballasts.
Clean HVAC coils, change filters and belts.
Excellent working knowledge of all facility and warehouse se systems and repairs required for successful campus operations.
Communicate effectively in English with the maintenance and operations teams to maximize the uptime of the facility and automated warehouse equipment.
Ensure a safe work environment while maintaining a clean and organized work area.
Complete assigned preventative as well as all other maintenance work orders as scheduled.
Maintain a courteous and professional work ethic, appearance, and attitude
Identifies issues and root cause and finds appropriate solutions utilizing problem solving techniques resulting in timely resolve and complete repair.
Perform shift work and overtime as required.
Building and Grounds care and support.
Timely completion of other duties as assigned.
JLL Privacy Notice

Jones Lang LaSalle (JLL), together with its subsidiaries and affiliates, is a leading global provider of real estate and investment management services. We take our responsibility to protect the personal information provided to us seriously. Generally the personal information we collect from you are for the purposes of processing in connection with JLL's recruitment process. We endeavour to keep your personal information secure with appropriate level of security and keep for as long as we need it for legitimate business or legal reasons. We will then delete it safely and securely.

For more information about how JLL processes your personal data, please view our .

For additional details please see our career site pages for each country.

For employees in the United States, please see a fully copy of our Equal Employment Opportunity and Affirmative Action policy .

Jones Lang LaSalle ("JLL") is an Equal Opportunity Employer and is committed to working with and providing reasonable accommodations to individuals with disabilities. If you need a reasonable accommodation because of a disability for any part of the employment process – including the online application and/or overall selection process – you may email us at . This email is only to request an accommodation. Please direct any other general recruiting inquiries to our page
I want to work for JLL.

Jones Lang LaSalle