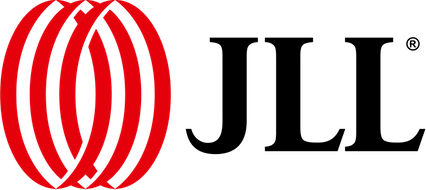 Utilities & Waste Treatment Plant Operator
Jones Lang LaSalle
Manatí, PR

Permanente
Tiempo completo
Utility Operator / WWTP Job Description

This position will require strong technical skills necessary to operate the physical plant supporting utilities. Rotating shifts is required. The primary focus of this position will center on providing on-site utilities plant operations of all facilities systems, including, Electrical, HVAC, Steam, Water Supply and Treatment systems, Fire Alarm and building controls (BAS). This person will have the responsibility to provide written reports/logs to the Operations Manager to assist in the reliable and efficient operation of base building and critical environment functions.

Principal Duties and Responsibilities

Task will include but not be limited to:
Performs monitoring and operating schedule during the shift of Electrical, HVAC, Water equipment and systems.
Operate and Monitoring a WWTP facilities.
If is necessary performs general facility repairs and other maintenance tasks.
Operates building systems in a safe and efficient manner in accordance with government regulatory compliance and standard operating procedures.
Performs corrective maintenance, routines, equipment rounds, and service requests as directed.
Inspects and generate work orders to repair: pumps, fans, valves, and motors ensuring proper operation of the facility equipment and systems.
Tracking electrical/mechanical loads for all critical systems
Must interface with Critical operations team to coordinate Critical Area Program. This will include but not be limited to; support any maintenance windows and keeping up with written communications within the Critical Environment Team
Performs all duties in a safe manner and in accordance with established work standards and practices.
Perform emergency or preventative maintenance repairs off hours as directed on nights and weekends as needed.
Complies with all company policies and procedures and performs other duties as assigned.
Performs duties at heights, in extreme temperature changes, lift move and/or carry up to 70 pounds.
Provide on-call support as required.
Conduct routine inspections of the Utilities system and address any item in need of maintenance.
Obtain/monitor operational set points, control points and daily events related to the Utilities system.
Possess general maintenance knowledge and ability to properly repair/maintain all equipment and the facility overall
Work with the Supervisor and planner to determine root causes for damage/maintenance and recommend changes in procedure/training.
Promote safe work habits and a safe work environment that promotes zero accident rates
Work with Supervisor to create and maintain a library of blueprints, operating manuals, proper operating procedures and other data for accurate information.
Maintain high company standards of professionalism
Skills & Qualifications
Technical AD Degree or equivalent
5 year minimum of experience in Utilities and WWTP operations
WWTP License is Required
Good writing & communication skills
Ability to read HVAC, electrical, plumbing, and architectural blueprints
Ability to use hand tools, power tools and perform basic electric, plumbing and carpentry tasks
Ability to use Windows based computers
Basic acknowledge in MAXIMO.
JLL Privacy Notice

Jones Lang LaSalle (JLL), together with its subsidiaries and affiliates, is a leading global provider of real estate and investment management services. We take our responsibility to protect the personal information provided to us seriously. Generally the personal information we collect from you are for the purposes of processing in connection with JLL's recruitment process. We endeavour to keep your personal information secure with appropriate level of security and keep for as long as we need it for legitimate business or legal reasons. We will then delete it safely and securely.

For more information about how JLL processes your personal data, please view our .

For additional details please see our career site pages for each country.

For employees in the United States, please see a fully copy of our Equal Employment Opportunity and Affirmative Action policy .

Jones Lang LaSalle ("JLL") is an Equal Opportunity Employer and is committed to working with and providing reasonable accommodations to individuals with disabilities. If you need a reasonable accommodation because of a disability for any part of the employment process – including the online application and/or overall selection process – you may email us at . This email is only to request an accommodation. Please direct any other general recruiting inquiries to our page
I want to work for JLL.

Jones Lang LaSalle