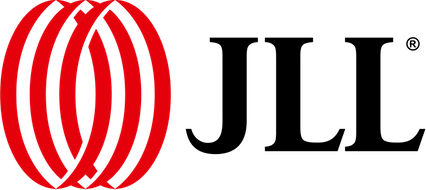 Workplace Experience - Handyman
Jones Lang LaSalle
Guaynabo, PR

Permanente
Tiempo completo
ESSENTIAL FUNCTIONS

Employee Experience:

Candidate must always maintain a "we're here to help" attitude with an outstanding professional, interpersonal and hospitable greeting. Ability to interact professionally with all levels of employees and customers

Build relationships with clients/service providers to support the team in achieving the highest Customer Satisfaction rating. Support the team with communications to clients demonstrating a high customer service focus.

Meeting Service support:

Conduct daily room inspections including checks / preventive maintenance of all room equipment's, including phones, AV and video-conference equipment.

Assist with event planning and meeting space set-up with safety mindset. Get familiar with all conference rooms.

Provide support in all video-conference rooms, including call setup, connection monitoring, troubleshooting, follow-through on escalation of issues, including room setup, provide microphones, flip-charts, audio / video projection, monitor, troubleshoot and resolve issues as they arise.

Facilities and Reception Support:

Inventory management including office and coffee supplies. Keep storage area organized.
Mail room duties: manage business related mail stamps, pick up, receive/distribute mail and receive/dispatch couriers as required.
Enforce a clean-desk policy for workstations. Perform daily walk-through ensuring workstations, meeting rooms are neat. Test, phones and A/V are working properly.
Supplies: daily check of printer machines refill paper, ink, as needed.
Escort vendors throughout the office spaces, i.e. Shred-It, coffee/vending machine suppliers, building's property management, etc.
Assure the common areas within the workstation and around the reception area are well maintained and ready for use.
Manage guest/visitors' access to the office space.
Perform administrative duties (reception, mailing, filing among others) in an efficient and timely manner.
Good phone etiquette, oral and written communication skills is a must.
Perform messenger service as requested by client driving personal vehicle. Neighborhood areas knowledge is a must.
Maintain log of room check and maintenance issues using Facilities APP.
Light facility maintenance work as needed including wall painting.
Perform additional duties as required, but not limited to those mentioned above.
EDUCATION AND EXPERIENCE
Minimum of one to three years quality customer service, related experience and/or training, or equivalent combination of education and experience.
Working knowledge of computer applications: Microsoft Office (Outlook, Word, Excel, Power Point).
KNOWLEDGE, SKILLS, AND ABILITIES
Excellent interpersonal skills and must project a professional appearance.
Demonstrate excellent verbal and written communication skills in both, English and Spanish.
Self –motivated, self-starter. High energy individual that likes challenges and thrives in a fast-paced environment.
Ability to meet and work well with all levels of employees. Ability to multitask, remaining calm professional and pleasant even during stressful situations.
Ability to work closely with team members and independently.
Ability to bend down, pick up, lift up to 50 lbs. routinely, ability to move large bulky objects such as furniture, climb a ladder with a Safety mindset as top priority.
Adaptable and fast learning attitude.
JLL Privacy Notice

Jones Lang LaSalle (JLL), together with its subsidiaries and affiliates, is a leading global provider of real estate and investment management services. We take our responsibility to protect the personal information provided to us seriously. Generally the personal information we collect from you are for the purposes of processing in connection with JLL's recruitment process. We endeavour to keep your personal information secure with appropriate level of security and keep for as long as we need it for legitimate business or legal reasons. We will then delete it safely and securely.

For more information about how JLL processes your personal data, please view our .

For additional details please see our career site pages for each country.

For employees in the United States, please see a fully copy of our Equal Employment Opportunity and Affirmative Action policy .

Jones Lang LaSalle ("JLL") is an Equal Opportunity Employer and is committed to working with and providing reasonable accommodations to individuals with disabilities. If you need a reasonable accommodation because of a disability for any part of the employment process – including the online application and/or overall selection process – you may email us at . This email is only to request an accommodation. Please direct any other general recruiting inquiries to our page
I want to work for JLL.

Jones Lang LaSalle